Synopsis:
From Printz Honor winner and William C. Morris Award finalist Jessie Ann Foley comes the story of one girl's battle to define herself as something other than her reputation.
Mia is officially a Troubled Teen—she gets bad grades, drinks too much, and has probably gone too far with too many guys. But she doesn't realize how out of control her parents think she is until they send her away to Red Oak Academy, a therapeutic boarding school in rural Minnesota.
While there, Mia starts confronting her painful past, and questions the purpose of Red Oak. After all, if the Red Oak girls were boys, they never would have been treated the way that they are. Amidst the revelations that cause her to question the way that society treats young women, circumstances outside of her control force Mia to discover what happens when she makes herself vulnerable enough to be truly seen by the rest of the world.
Title: You Know I'm No Good
Author: Jessie Ann Foley
Publisher: Quill Tree Books (HarperCollins)
Publication Date: October 13, 2020
Genres: YA Fiction, Contemporary
Trigger Warnings: Sexual Assault, Suicidal Ideation, Drug and Alcohol Use, Self-Harm
Disclaimer: Review copies were provided by the publisher and Turn the Page Tours as part of my participation in the tour.
My Feels:
There are a lot of things that could go on in your life, so many experiences that you get to live, to the point where sometimes you feel like you already know it all and you start becoming self-righteous. Sometimes, you feel like you got a person figured out down to the very last detail that whatever they do, you know the motivations about it. But the truth is, there's a lot more than what we see in the surface.
Having to read this book in this month seems like a work of fate. It reminded me of how I'm not the only one thinking about certain things, and how if there's something they can make for themselves then there must be something I can make for myself too. In so many ways, I sympathize with the main character, Mia. Her questions about herself are questions I ask myself too sometimes and the way her thoughts are processed somehow resembles mine as well.
I'm going to be honest, there have been a looooot of times where I told people the line, you know I'm no good. It's like something I believe about myself because I know the thoughts that run in my head and some of my actions are not exactly what you would consider good. Mia is like this as well and reading about her thinking about these things, asking questions about why we are the way we are helps me reflect on myself, which I think is a good thing because that's a start in the process of growth.
But anyway, I have been rambling about me too much, but what I can truly say about this book is that it's brilliantly written in the sense that when you read a line or a paragraph, it would be something that you have been feeling for a long time but maybe couldn't put a word to so when you finally read it, it's so familiar. Another factor that makes it unique and brilliantly written is the footnotes. I really enjoyed going through all that as I read because it somehow makes it more interactive and it feels like some sort of secret that is whispered which, if you know me, would definitely perk me up.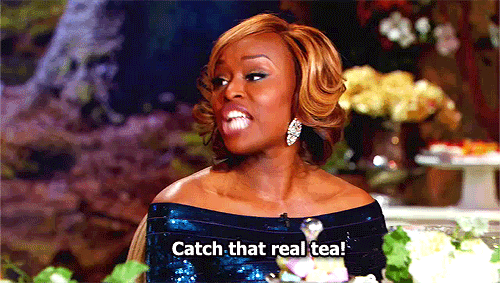 If you like books that will make you ponder about your life, would remind you that you are everything and nothing all at once, and that this is not the end rather just another day, then this book is for you. The Red Oak would be here for you.
RATING:
---
About the Author:
Jessie Ann Foley's debut novel, The Carnival at Bray, was a Printz Honor Book, a Kirkus Reviews Best Book, a YALSA Top Ten Best Fiction for Young Adults title, and a William C. Morris Award finalist. Her second novel, Neighborhood Girls, was an ALA Booklist Editors' Choice and a YALSA Best Fiction for Young Adults title. Sorry for Your Loss, her third novel, was an Illinois Reads selection. You Know I'm No Good is her fourth novel. Jessie lives with her husband and three daughters in Chicago, where she was born and raised. To learn more about Jessie, visit her online at www.jessieannfoley.com.
---
For US residents (sorry Int'l readers!), get a chance to win a final copy of You Know I'm No Good by submitting your entries on the rafflecopter link below. Giveaway ends on October 16th!
All thanks to Turn the Page Tours for letting me be part of this tour. To read more about this tour, check out the schedule here.